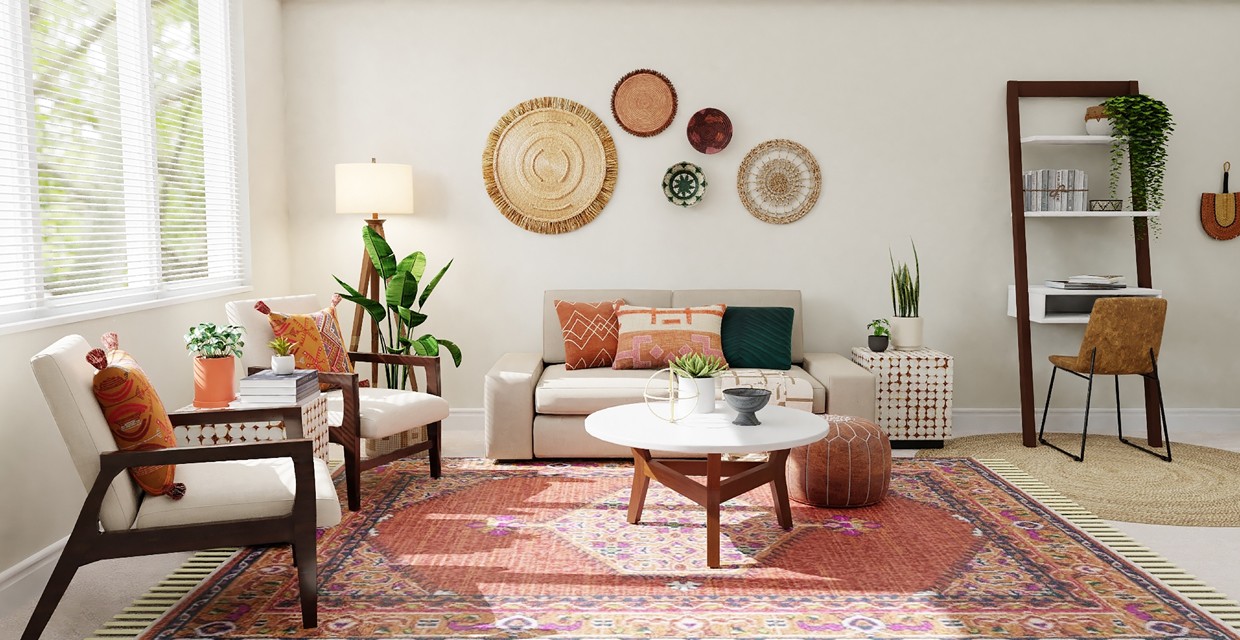 Tips and Tricks for Your Rental Home
Living in a rental apartment that is to your taste is the dream of most renters. Unfortunately, there are some restrictions by landlords that limit how far you can go with redesigning your house. Moreover, some people feel there is no point in investing resources in an area that will only be a temporary dwelling.
If you are not going to buy your apartment soon, it calls for creative ways to make your space more reflective of your preferences and personality. Plus, you can do all this on a budget. You do not need to spend big on redesigning your apartment. Creativity and knowing where to buy household stuff affordably will ensure you redesign your apartment on a budget and improve the general look of your living spaces.

10 Easy ways to Upgrade your Rental Apartment
Below are some of the ways you can decorate your apartment.
Have some hanging vines on your balcony
These will bring an outdoors feel, especially if you live in a high-rise building where greenery is not in sight. Plants have the soothing effect that you would like to add to your balcony. Be creative with the type of plants/flowers you choose, plus how you will arrange them.
The idea isn't just to have flowers in your house or on the balcony; the idea is to do it in an admirable way that compliments the rest of the house and other items.
However, you should also note that plants need oxygen to grow and survive. Humans need oxygen for the same reasons too. Therefore, you should be careful not to bring too many plants into your house. It will be stuffy, and some plants might take over the whole place by growing first and crawling all over the walls.
2. Get Live Plants
Some plants are tolerant to less light. Get a few and put them in strategic places to add some taste to the house. Remember to use enormous pots for the plants to create the illusion of ample space, especially if your home is small. However, you can also opt for smaller pots and smaller plants that are just attractive being small.
Note that if you want to create an aura of liveliness in your house, use live plants and not fake or plastic plants that are cheap and don't evoke any of the right emotions. Instead, go for natural plants and flowers you can water and see them grow daily. It won't take long before you realize you are growing closer and closer to your plants, flowers, and nature with time.
3. Add some Colors
Have you ever walked into a sitting room, maybe your friends, and felt like you walked into a junkyard? Patches of almost all colours appear all over the place. There is no sense of uniformity or harmony.
Most of the time, this is associated with men's houses. Most females are always aware of colors and how and when to combine specific colors. That's because they always want to make their houses comfortable and they are good at choosing the right colors. If you decide to remodel your apartment, make sure you are choosing the right colors. Colors will create harmony and a sense of calmness and welcome for your guests. Also, don't go for one color for the whole house or the whole living room. That will be too boring!
4. Acquire a pretty Book Shelf
The bookshelf should be modern and tasteful—one that can hold books, décor items like flower vases, decorative pots, and family portraits. A bookshelf serves many reasons and not just to help you arrange your novels, magazines, and other books you may have in your house. The entire idea around remodelling your home is to have creativity in every corner, space, and wall.
You can alternatively buy a bookshelf (not necessarily expensive) and use it to arrange other items like portraits, artefacts, and even other small plants. The bookshelf should match most household items and even the colours in your house.
There are various types, sizes, and shapes of bookshelves. There is no standard type, size, or figure. Explore your creativity and go for something that won't be out of place in your house, especially in your living room. Your living room is the first room in your house visitors come into contact with whenever they visit you. It should be well designed.
5. Electronics to lift up the mood
It is 2022, and electronics are essential everywhere for various reasons. Electronics make our lives easier and more enjoyable, and they also add some style to your house, especially your living room. A home without a flat screen tv nowadays is so rare.
Other electronics you can use to add a positive vibe to your living room include a sound bar for quality audio and music. If you're hosting a party or watching a game, make it enjoyable for everyone. You will make your house more hospitable.
6. Paint your Walls
The idea isn't just to paint any colour anywhere in your apartment. Nowadays, it's common to paint your walls and rooms different colours since different rooms have various uses. Painting your bathroom red isn't ideal, but having a touch of red in the kitchen will be impressive.
Don't make your walls dull. Different colors add a certain vibrancy to your house, making it appealing to your guests, who will admire your taste and style. Since most rental apartments do not come with different wall paints, you can invest in this yourself by paying for such improvements. It will be worth it!
7. Rugs
Many people often think that rugs are just meant to keep our feet warm, and maybe during the cold season, we can have something to wrap ourselves in while watching TV. Rugs play another role in adding vibrancy to your apartment. The fact that they come in various sizes and textures and are used differently should make you more creative with how you use them for remodelling your house.
Your sofa needs a rug to make its vibrant primary color stand out. Your hallways need rags; otherwise, that space will look empty and boring. Your bed needs rags to give you more warmth and add a vibe to the bedroom. However, don't go above and beyond and have a rug in every corner or space. It would be best if you were moderate to ensure you aren't overdoing it. If you use too many rugs in your apartment, it will spoil the entire design of the house.
8. Install new different bulbs
Each room in your house needs different amounts of light to evoke different kinds of emotions. Your bedroom doesn't need as much light as your sitting room. Your bathroom doesn't need as much bright light as maybe your kitchen. You can also opt for a colored bulb for your balcony. That way, it can be an excellent place to sit and spend your evenings watching the sunset. You may even install a chandelier in your living room. That way, there is more light and adds a touch of art and magnificence to your living room.
9. Some Art to Splash it all
Imagine walking into a museum and admiring the different pieces of art on display: paintings, photographs, and sculptures. Well, most people respect this and always go back to their homes and figure out how to bring that feeling into their houses. Art has always been used as a critical element in interior decoration.
Plus, art isn't as expensive as many might think. You can go for a handmade sculpture, or a 3D printed model may be of Albert Einstein or Abraham Lincoln, to mention a few. You can also get a drawing from an artist, a painting, an illustration, or even a printed map.
10. Lastly, Organize your Kitchen
Remodel your kitchen into a space you will always be looking forward to walking into and preparing your meals. Utensils and cutlery are the most important things found in a kitchen. Instead of buying different cups and different plates, buy a uniform set.
It's common nowadays to have matching utensils and cutlery sets. It makes it easier and enjoyable to serve your guests meals without making them feel you outsourced your utensils from different vendors. Be creative with the colours you choose. Plus, various designs should go well with your taste and preferences.
Finally
These ten ways aren't the only ways you can remodel your rental apartment. Use your sense of creativity and imagination to make your house unique and, most importantly, enjoyable to live in and hang out with your friends and family. Set aside a budget for this endeavor to ensure you do not overspend. Finally, do your research to find out if some places and vendors are selling everything you need.