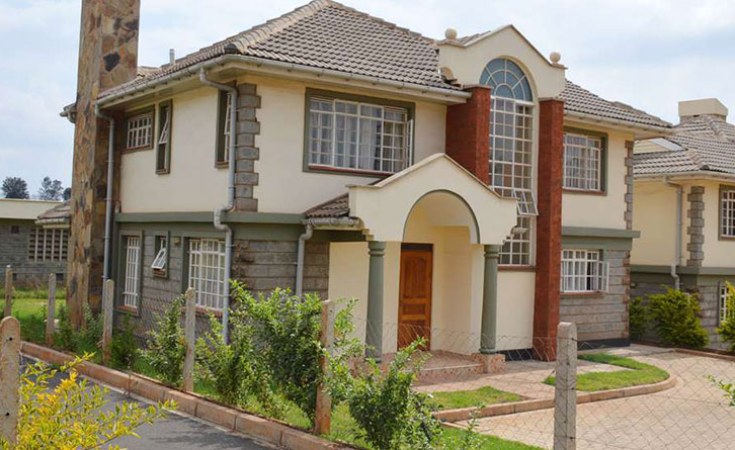 Real estate investment is on the rise in recent times in the country. The real estate industry has boomed and keeps on growing yearly due to factors such as; increasing population, increase in the middle incoming earning population, diverse tastes and preferences of the people, international brands entering the market, and improved infrastructural developments by the government. Real estate and property management companies play a major role in this
However, it is essential to note that investing in real estate is a daunting task requiring heavy capital investment, cash flow, and lots of market research. Suppose you are interested in being a real estate investor, this article will highlight the most important factors to consider before investing. Keep on reading to find out more.
10 essential factors to consider before investing in real estate in Kenya
Here are the 10 most crucial factors to be aware of before stepping into the real estate business.
1. Real Estate Investment Market research
The success of any business depends on the depth and scope of research and planning that goes into setting up the business. The real estate industry is very competitive as there are a lot of key players. Therefore if you were to turn a profit as a real estate investor, you need to do proper real estate investment market research. Research can take various forms and focus on different aspects, such as market gaps, competitors, consumer taste and preferences, future expectations, and methods of financing your investment, to mention a few.
As an investor, you should understand the value of research and proper planning since you want to turn a profit. It is rare to find an investor whose goal isn't to make a profit. Therefore, ensure that you fully understand the market and the type of real estate investment property you wish to invest in. This will help you increase your chances of turning a profit.
If you don't know where to start, get in touch with trusted property management agents
2. Returns on the real estate investment property
It's no secret that most investors prefer committing to an investment with high returns compared to those with low returns. There are various types of properties to invest in, such as commercial property, residential property, hospitality property, industrial property, and land or mixed-use developments. For example, one of the most common investments is buying land and hoping it appreciates with time. You sell it for a much higher profit.
However, there is a case for investing in residential rental property since you will be collecting rent regularly for as long as the property is standing and safe. Rental properties have been the go-to property type for most people and companies due to the enticing factor of collecting rent regularly.
On the other hand, building an industrial property (park or building) is expensive, and there aren't many companies you can approach to buy or rent your property. You should only invest in an industrial park or building if you are sure you will get a ready buyer or tenant.
3. Initial Capital requirement for the real estate investment
Real estate is a capital-intensive investment. Before investing, you need a sizable amount of capital capable of sustaining the asset from the first day to the day of completion. If you cannot estimate how much the entire project will cost you, consider engaging a qualified project manager with experience working on the same project as yours. That way, you will get a reasonable estimate to help you plan properly.
It would be best if you also considered different ways of financing your projects. Consider using bank loans, mortgages, real estate trusts, savings, or revenue from another business. You will also need detailed financial reports, which will assist you in avoiding overspending and ensuring each shilling is accounted for and goes into the project.
4. The geographic location of the real estate investment property
In the real estate industry, location is critical in determining whether you turn a profit or not. Various types of properties are suitable for different kinds of places. Your property should be in an area that complements its stability and ability to generate profit.
For example, building a commercial building with offices to let/for rent in the middle of the city or the central business district makes sense. That's because most offices are found in the town. However, building a similar property in a rural area is a wrong business decision.
Location factors such as proximity to roads, schools, hospitals, shopping centres, fueling stations, churches, and other residential properties are suitable for investing in residential properties.
5. Short-term or long-term investment
As an investor, it is good to identify your objectives and goals before investing. In other words, what do you expect from the real estate investment you wish to make? The goals and objectives of real estate investors vary depending on factors such as available capital and longevity of the investment.
An investor can purchase a piece of land and wait till its price significantly appreciates to sell it for a profit. This is one type of long-term investment.
Similarly, an investor can purchase rental apartments and lease them out to a construction company that wishes to house its workers building a new road in the area. After completion of the street, the investor will most likely sell it off since the need is now over. This is an excellent example of a short-term investment.
6. Type of property to invest
You should first decide on which type of property you wish to invest in. Do you know the kinds of property real estate one can choose? There are four different types of properties, namely:
An area developed for people to live in should be exclusively for residential purposes only.
Commercial Real estate investment
It is a property that serves as a workspace rather than a residence. It consists of commercial spaces, warehouses, rental homes, and shops.
Industrial Real estate investment
Any property and structures which house industrial activities such as manufacturing, assembly, warehousing, research, storage, and distribution.
Retail Real estate investment
Investors can rent, lease, manage, purchase, or sell retail real estate for various uses, including pop-up shops, retail malls, and individual stores.
You should first identify which property real estate type will yield more profits for you as an investor. It would be best to consider factors other than the profit margin. Consider factors such as taste and preference, availability of consumers, capital required to invest, and the period taken to complete the property investment.
7. Property management
The type and scale of the property you invest in will directly determine which kind of property management will suit your case. Managing a shopping mall alone will be tedious and demanding work you will not be able to do. On the other hand, managing a few residential apartments for rent will be manageable work.
You can alternatively engage the services of a property management company that will be much more suited to managing more extensive properties efficiently. However, it would be best to understand that property management companies take a certain percentage of your profits. You should therefore figure out whether you are capable of entering into such a deal.
8. Expenses
Buying building materials and land and paying for construction services aren't the only expenses you will incur when making a real estate investment. Other fees will be ongoing for as long as the real estate property stands and brings you profits. Costs include repair and maintenance, land rents, property taxes, service charges, and homeowner's insurance.
As the owner of the property, you are legally required to honour these commitments by law. Failure to do this will lead to ruins with the law and unwanted attention towards your property. Therefore, it is essential to be aware of all the expenses in managing your property correctly before investing.
9. Variations in down payments
Suppose you wish to buy a ready-made property such as a family home or a commercial property. In that case, you should know there is a difference in the down payment amounts. Also, if you need financing, strict requirements will be met before your loan gets approved in the case of a commercial property.
Investment properties also don't qualify for mortgages. It is, therefore, advisable to analyze your financial options before making a real estate investment.
10. Business obligations and legal requirements for various real estate investment partnerships
An investor should be knowledgeable of the rules and requirements of various real estate investment partnerships, for instance;
Joint Ventures (JVs) are commercial agreements in which two or more parties pool their resources. Joint ventures should ideally combine the developer's financial resources and experience with the landowner's commitment to the land. The total negotiated amount of the property must be paid upfront in an outright purchase, which takes place before the buyer receives the property's title.
Off-plan projects are situations where the property is bought before it is finished. Off-plan developments have been influenced by expensive real estate developments and the lengthy wait times for clients to receive their homes. The three-stage buying procedure begins with the signing of three documents: the letter of offer, the reservation form, and the sale agreement, where it is decided whether to deliver the buyer's chosen land parcel or land package at a specified price.
To summarize, real estate investment in Kenya isn't a walk in the park. It takes a lot of research planning and an investor who knows what they want from the investment. However, all these shouldn't make you look at other investment opportunities; instead, use these factors to make the best decision to bring you higher returns.